Experience The Amsterdam Light Festival From The Pulitzer's Exclusive Boat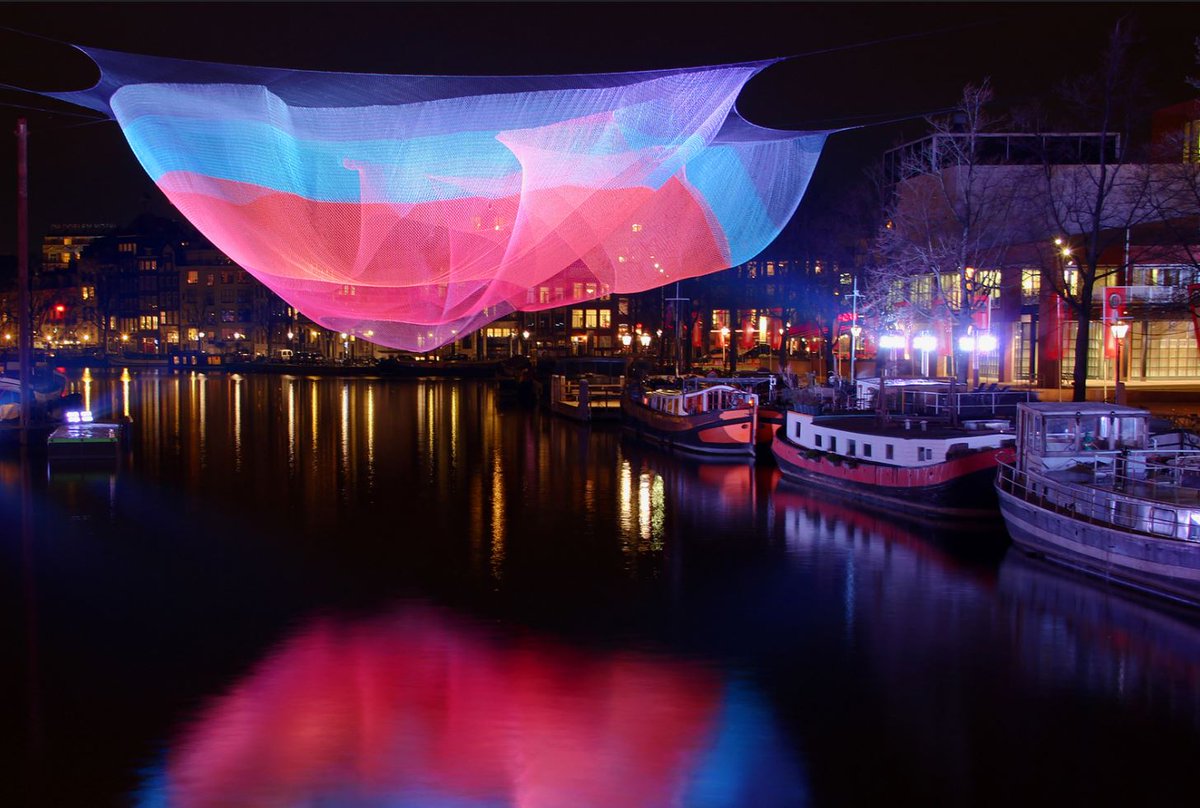 Another work that stuck with me was "Hiding in the Wolf's Lair" an art work which references the Amsterdam Royal Zoo (ARTIS). When Germany occupied Holland in 1941, ARTIS was forced to fire all Jewish employees and place a sign stating 'Forbidden to Jews' on the entrance gate. While on the outside it looked like the zoo had banned Jews , the story on the inside was quite different – ARTIS served as a safe haven to Jews and members of the resistance — around 200 to 300 people hid there during the war. They hid in animal enclosures such as the Wolf House, and the art work is a nod to the zoo's history and also examines the potentially deadly consequences that comes with fearing our fellow man.
During the boat ride you can help yourself to a variety of drinks (which can be charged to your room) to whet your palate en route which lasts approximately two hours. Then when you arrive back at the Pulitzer you can enjoy some Jenever, a malty and full-bodied drinks with botanical notes. If you want to become an expert at this liquor, which many compare to both gin or whisky, you can book a Jenever Journey Package. For 814 Euros guests will have a two-night stay with breakfast at the Pulitzer, a visit to Amsterdam's oldest tasting bar — De Drie Fleschjes (since 1650), which includes the tasting of two different Jenevers, two Jenever cocktails in the Pulitzer's Bar, as well as an in-room Jenever gift. This spirited package is available until March 15, 2020 so even if you can't make it in time for the Amsterdam Lights Festival you have almost two months to enjoy this boozy package.
Read original article: here
CONTRIBUTION ESTI
Amsterdam is one of Europe's leading tech-hubs. Companies are enhancing their international orientation in order to draw in talented internationals who can help them realise their projects. Esti, IT recruitment Amsterdam, attracts and retains international IT talent by guiding companies to develop a culture in which international professionals thrive. The perfect match is not only about meeting 100% of the requirements but most of all about change, progress and new experiences. Esti focusses on the personal motivation and ambition of each professional.