Outcome Over Output: How To Avoid Speed-Blindness In Your Tech Startup
By Niels Martin Brochner
Co-founder and CEO of the Copenhagen-based company Contractbook. Supported by Gradient Ventures, Bessemer Venter Partners and Tiger Global.
Aside from that old story about people wanting horse carriages instead of cars, the move-fast-and-break-things motto is probably the biggest cliché among tech startups.
However, in the past years, that slogan has become a bit unfashionable. The main reason is that it's connected to a spirit among certain tech startups that didn't feel they had to regard bigger societal ramifications when launching their innovations. Since the so-called tech-lash, many of us have realized that breaking things isn't always a wise move. It's a difficult discussion. On the one hand, we need our innovations to do no evil. And on the other hand, you also need to crack an egg to make an omelet. But I've decided not to go further into that this time.
Instead, I wish to share my experiences as the CEO and founder of a fast-paced, innovative tech scale-up to explain how the move-fast part of the slogan can also have negative consequences. From talking to other founders around the world, it seems like this could be useful.
When launching a startup, speed is key. You must grow fast to get funding. You must test and fail to learn more about your business. And you must constantly launch new features to catch up with competitors and develop a mature product. Our ability to move fast is the reason why my business is where it is today. We had to be agile and have an MVP mentality to find the right product-market fit and get our product up to speed. Sometimes that meant sacrificing quality for quantity and accepting that done was better than perfect.
However, I've also noticed that the move-fast mentality can make some people speed-blind if they are not careful. The problem is that you easily confuse a massive output with a good outcome. To some, this might be a somehow banal realization. Still, in my experience from talking to other founders in similar situations, it's an insight that needs to be repeated. The success of a startup depends on making quick decisions. The success of a scale-up depends on whether you make the right decisions. The outcome becomes more important than the output.
When developing a new piece of technology, I sometimes see companies get into a spec-mentality. To explain it better, I usually prefer a house construction metaphor. You need a house. A house needs rooms. Those rooms need doors, windows, light switches, sockets, etc. In the spec-mentality, you are satisfied if your house has all those things. If your house ticks all those boxes, you have a good output. But when you focus on the outcome, you are looking into whether it's a nice house — whether the light switches are easy to find and used as intended — or whether the windows enhance the natural light in a pleasant way and so on. I'm not an expert on window architecture, but you get the picture. When focusing on the outcome, the house must be livable and comfortable.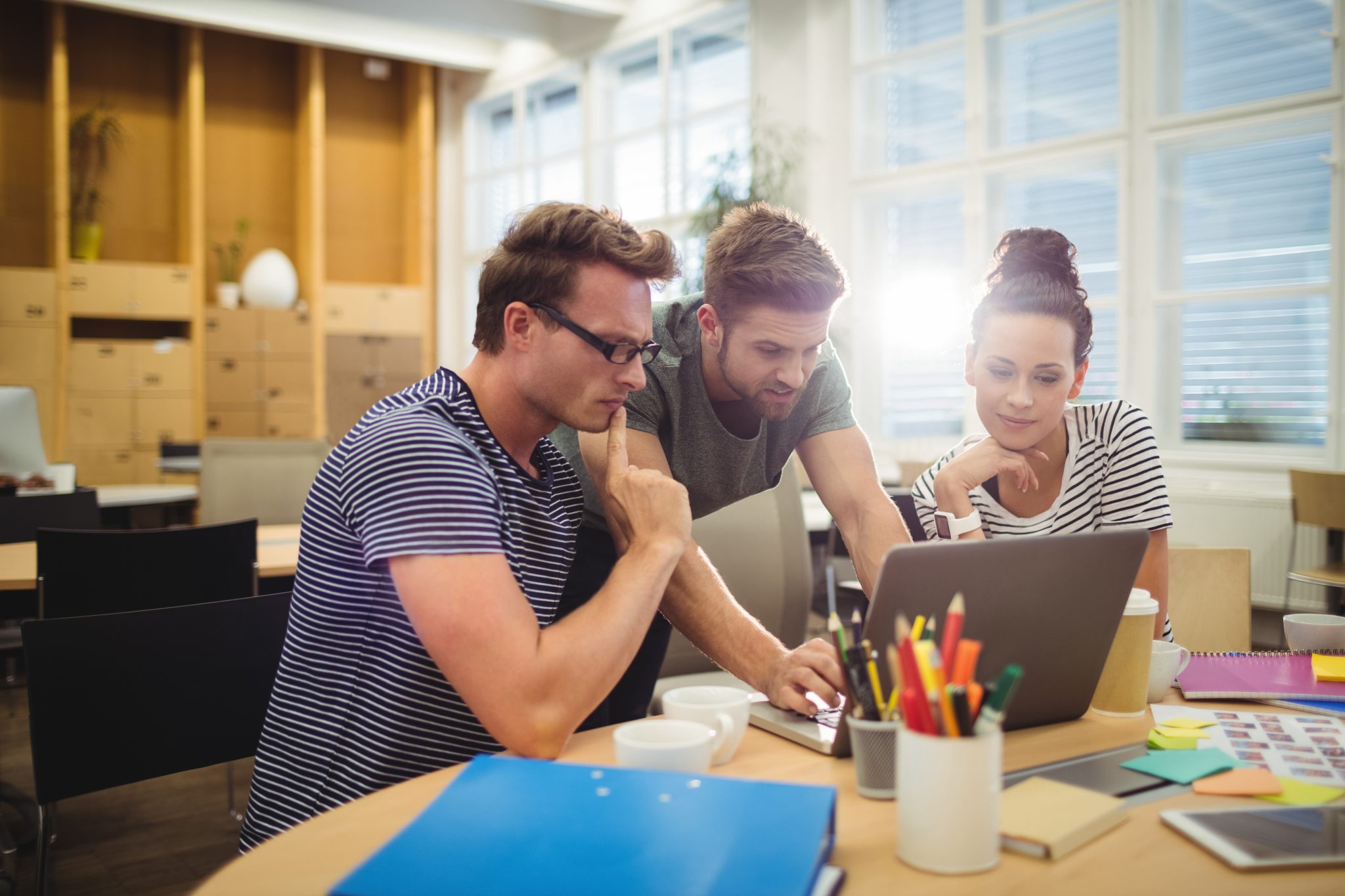 But this mentality is not just limited to software development. In sales, you can easily become too fixated on getting more leads and having more calls, rather than improving the quality of leads and perfecting your sales technique. And marketing can become too fixated on testing new campaigns and producing more content instead of actually creating a test setup that makes you smarter and produces content that performs well.
When you have been in the MVP mentality for a long time, you need some kind of shock therapy to get out of it. It's like changing any other habit — it requires you to make active, conscious decisions. However, it's a crucial part of transitioning from startup to scale-up.
So, what is needed to succeed?
One of the most important aspects of this transition is that it requires new business ethics and another kind of approach to productivity. You need more of an artist's perfectionism and less of a manufacturer's efficiency when you go from expanding a product in size to improving the user experience — more attention to detail, more research and more nitty-gritty iterations. You basically have to foster a new culture and find new traits in your employees.
This outcome mentality also forces you to make some tough decisions, so you must be ready for that. You will have to discard weeks of work if what you are working on is not working. If the result is suboptimal, there is a reason for dropping it completely. Accept the sunk costs and focus your time on something that actually works.
Sometimes, you also need to tear down parts of your product and rebuild it entirely from scratch. To stay in the house metaphor, as a very early startup, you begin by building a bivouac to have some kind of shelter. At some point, you will reinvest your time in building a proper hut, and after a few years, you can finally afford that nice suburban house. In this process, you will often find out that building a new house makes more sense than renovating the old hut.
The last thing I'm going to mention is that you must have your tracking in order. The test-and-fail mindset is often more try-and-fail-in-practice. Testing requires good tracking and a fundamental understanding of what a good outcome is. In startups, I often see a lot of trying and a lot of new ideas and launching new initiatives, but I also see ambitious results, a terrible evaluation and feedback setup, and a general lack of outcome focus. At some point, "test, test, test" must become "track, track, track."
The transition from tech startup to scale-up comes with a landmine field of challenges. In my experience, it's fun and full of learning. In the end, the best thing I've learned is that you must shift your focus from output to outcome.
Read original article: here
CONTRIBUTION ESTI
Amsterdam is one of Europe's leading tech-hubs. Companies are enhancing their international orientation in order to draw in talented internationals who can help them realise their projects. Esti, IT recruitment Amsterdam, attracts and retains international IT talent by guiding companies to develop a culture in which international professionals thrive. The perfect match is not only about meeting 100% of the requirements but most of all about change, progress and new experiences. Esti focusses on the personal motivation and ambition of each professional.