16 Strategies For Finding And Recruiting The Best Tech Talent
By Expert Panel® Forbes Councils Member
There's no question that the competition for skilled employees is fierce in today's marketplace—particularly when it comes to tech talent. With more and more industries relying heavily on technology for everyday operations, talented tech professionals have a multitude of choices when it comes to choosing what they want to do and where they want to work. For companies searching for top tech talent to fill open positions, it's no longer enough to sit back and wait for a stack of incoming applications—these days, potential employees are evaluating companies as (or even more) closely than companies are evaluating them.
Indeed, tables have turned, and businesses today must proactively show candidates that they not only provide interesting and lucrative work opportunities but that they also are open to embracing the expectations of a new generation of workers. Below, 16 members of Forbes Technology Council share strategies they and their companies rely on to find and recruit top tech talent.
1. Invest In Campus Recruitment Efforts
In today's competitive landscape, we strategically invest in campus recruitment efforts. Through this initiative, we reach the best candidates where they are and when they are most open to new opportunities. Our goal is to educate, attract and sign on industry newcomers at the exact time that they are looking to enter the workforce. – Darren Person, NPD Group
2. Offer Genuine Opportunities For Growth
It is not just about recruiting the best programmers but nurturing young talent to help them turn into top-notch professionals. It is key to make your company's proposition as compelling as possible. For graduates, this means offering them not just a "job," but a future. Give them mentoring and on-the-job training, get them working on real products and provide them with opportunities for career progression. – Natalia Mila, Upstream
3. Share Why The Work Is Worth Doing
If you are meeting the market in terms of benefits and pay—effectively taking these factors out of the equation—purpose and opportunity become strong motivators. If you can then passionately communicate the elements of a role that make it intrinsically worth doing and the rewards that come with this, you can leave "fear of missing out" to take care of the rest. – Phil Hall, LXT
4. Give Them A Challenge To Solve
The most important aspect that's helped us attract engineering talent is that we give our team interesting problems to solve (healthcare infrastructure) that are also technically challenging (at scale, impacting tens of millions of users). We let the team use the latest technologies to solve those problems. This may not be easy for everyone given that it's highly dependent on the product, but if you can, provide that challenge. – Ricky Sahu, 1upHealth
5. Be Ready For The Growth Of Remote Work
As the search for tech talent rages on, flexible, hybrid work models can be attractive for employees and a deciding factor for talent when considering a new position. According to Upwork, nearly 28% of professionals in the U.S. will be fully remote in the next five years. Therefore, a collaborative team culture can be a company's best asset, especially for retaining team members and paving a clear path for their career growth. – Mark Adams, Adobe
6. Consider A Distributed Workplace
We have created a company that is fully distributed—not remote; not hybrid. Nobody needs to be concerned about being a second-class employee who's outside of the office orbit in a remote setting. All employees get access to both the best of our company, through the processes and tools we have created, and the best lives they can create for themselves—regardless of where they live. – Chris Morton, Cognito
7. Create A Carefully Structured Interview Process That Reflects Your Company's Needs
We "eat our own dog food," as they say, and have built a structured interview process around the exact job criteria our interviewers have to evaluate. And we use our interview platform to empower each interviewer to deliver an equitable, ethical and effective interview every time. The thing is, we're not looking for the "best" programmers; we're looking for the best programmers for our company. – UB Ciminieri, interviewIA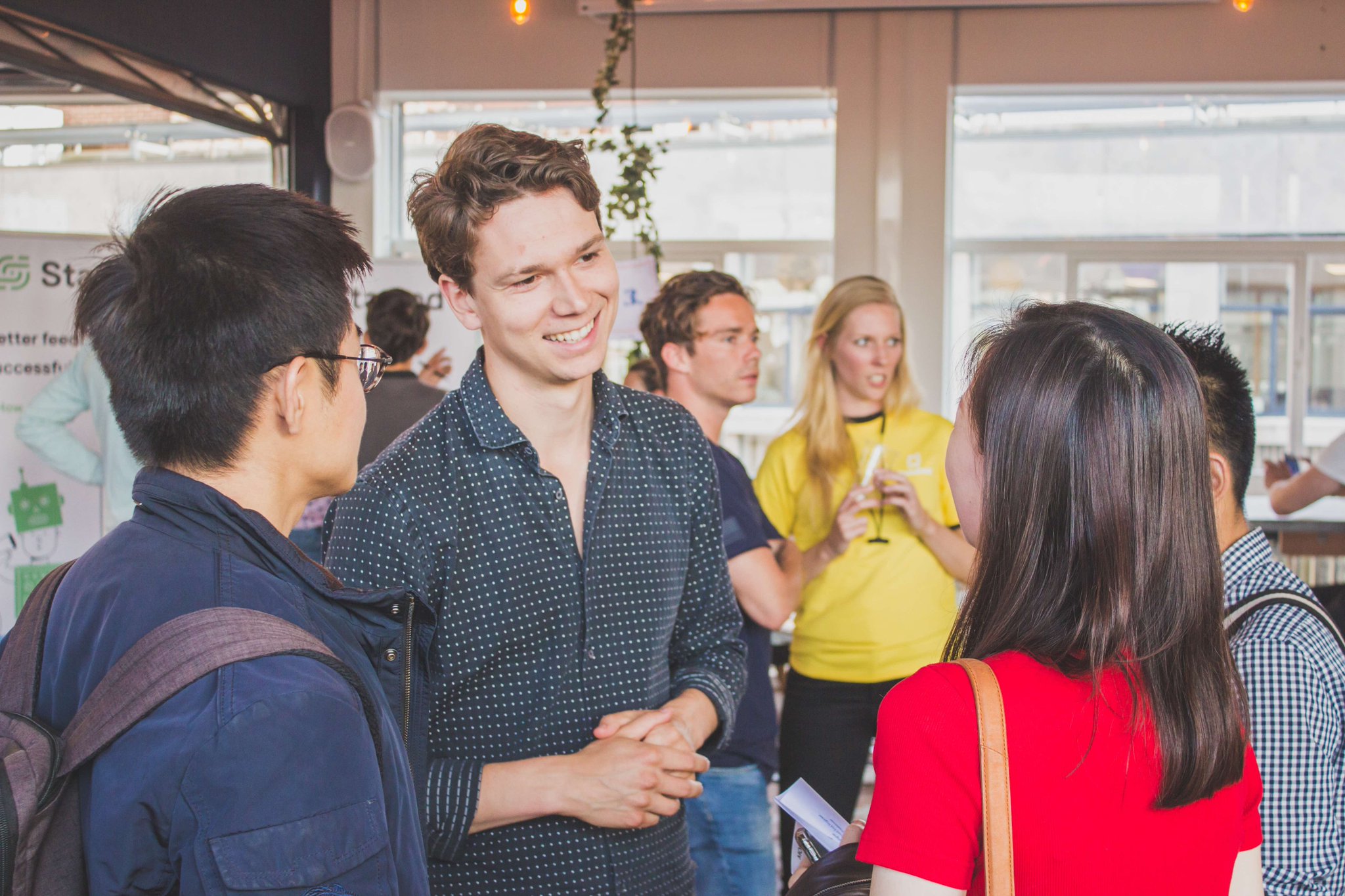 8. Don't Draw Out The Hiring Process
Keep the hiring cycle short. Most highly skilled professionals have a lot of job offers, and the biggest turnoff is a two-week-long hiring process. Keep it simple—four interviews at most—and give candidates a clear yes or no answer after the interviews. – Shashank Agarwal, BridgeML
9. Introduce Current Team Members During The Hiring Process
There is nothing like the human connection. Get your senior technologists in front of potential candidates so they can share their firsthand experience and help directly answer any questions about projects, products and company culture. – Helene Sing, BNY Mellon
10. Align The Whole Team On The Company's Message And Culture
Competition for talent has increased, especially in the last two years. Yet, we still ensure we bring on people who will add to our culture of action, innovation and support. We share our story where prospective candidates will find it. We align the recruiting team on our message and growth. About 36% of our hiring has been through internal referrals—clearly, our culture is something people like. – Karan Gupta, Shift Technologies, Inc.
11. Look Outside The 'Obvious' Places
Look outside the handful of top tech hubs to find the best talent. As a former student of the University of Waterloo and a Toronto-based founder with a global team, I know firsthand that world-class tech talent can be found everywhere. It's about giving passionate people with unexpected backgrounds a chance. The worldwide shift to remote work is a boon for both tech companies and tech talent. – Joshua Pantony, Boosted.ai
12. Reach Out Proactively To Top Candidates
The people you want to hire are usually not looking for jobs. Hiring managers need to proactively reach out to top people rather than relying on inbound applications. I use LinkedIn Recruiter to reach out to the candidates that I would like to hire, irrespective of whether their profiles note that they are open to new opportunities or not. They are often open to talking with me and also don't have competing offers. – Himanshu Gahlot, Storepath
13. Make Sure Your Leaders Have Good Reputations In The Industry
Without a doubt, the most important strategy is to always employ the best leaders of teams. A good tech team leader will have the soft skills required to inspire, grow, value and acknowledge their team. Employ team leaders with a strong reputation in the industry for being great to work with. – Linden Booth, Wealth Point
14. Pursue Work That Attracts The Best Minds
Go after the world's hardest problems—the impossibly hard problems; the kinds of problems no one's ever solved. For us, doing this creates a virtuous cycle that keeps on giving. We attract the best minds on the planet: the people who aren't satisfied with the ordinary and who have not only the data chops but also insatiable curiosity and creativity. Then, attract world-changing clients. Rinse and repeat. – David Yunger, Vaital
15. Focus On Flexibility
Flexibility is key. The pandemic changed the way people want to work for the long haul. Technicians are not only looking for a company with a good mission statement and inclusive culture but also one that pays above-average salaries and supports a healthy work-life balance that allows them to continue to focus not only on work but also on family. – Stephanie Roberts, Fisher Investments
16. Work With Your Talented People To Find More Talented People
The best programmers work with respected peers. Have your talent engage with other like-minded technologists at conferences and in forums. Encourage your team to participate in hackathons and open-source projects and share the same stage with others in the industry. Work with your talent to find more talent. Build a culture of experimentation that you're proud of and that your team believes in, and invite others to join. They will! – Cleve Gibbon, Wunderman Thompson
Read original article: here
CONTRIBUTION ESTI
Amsterdam is one of Europe's leading tech-hubs. Companies are enhancing their international orientation in order to draw in talented internationals who can help them realise their projects. Esti, IT recruitment Amsterdam, attracts and retains international IT talent by guiding companies to develop a culture in which international professionals thrive. The perfect match is not only about meeting 100% of the requirements but most of all about change, progress and new experiences. Esti focusses on the personal motivation and ambition of each professional.